Upload 3D Printing Files in UAE
If your file does not pass the repairing process, you will be contacted by our support staff. They can do some simple repair operations and present you with a quote that includes additional repair costs.
Upload 3D Printing Files
Bring Your 3D Concepts to Life
Do you require assistance with your 3D files?
The most frequently encountered issue when Uploading 3D Printing Files is that they are too large, and we recommend that you first attempt zipping them, Certain file formats may be rejected by the upload site due to system security concerns. In this case, please contact us and we will assist you.
Contact us by phone at +97165368065, via email at info@arch-graphic.com, or by submitting an inquiry.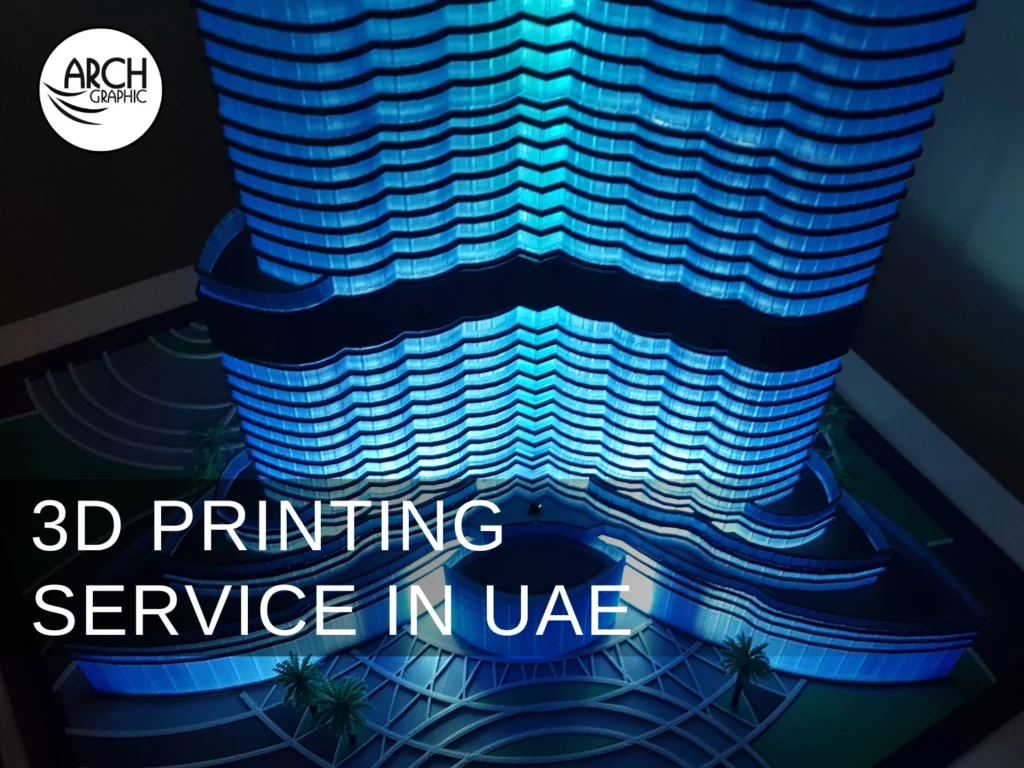 It is Easy to
Upload 3D Printing FilesPLOAD 3D PRINTING FILES!
Upload 3D printing Files
The Easiest Way To Get Quotation
After you upload 3D Printing Files, ARCH GRAPHIC Hubs experienced Printing Master will check them for problems and provide you with a price for the cost of 3d printing your prints, Our support staff will notify you if your 3D files do not pass the repair process. They can perform some minor repairs and provide you with a price that includes the cost of additional repairs.
Whether you are a professional designer or an amateur hobbyist, ARCH GRAPHIC is the premier 3D printing company for your needs. With our cutting-edge 3D printing technology and experienced printers, you can easily upload your 3D files and receive quick, reliable results that are sure to impress. So don't wait any longer – upload your 3D printing files today and start enjoying the benefits of ARCH GRAPHIC's top-quality printing services!
At ARCH GRAPHIC, we are committed to providing our customers with the highest quality 3D printing services available. Whether you need to upload 3D files or have any other questions or concerns about our services, our team of experienced professionals is here to help.
If your 3D files are in another format, simply Contact Us and send them via email, and if your 3D files are more than 25MB, or if you are having difficulty uploading or sending an attached email to info@arch-graphic.com, we recommend that you use an uploading site, such as WeTransfer.
What is The
ESTIMATED COST OF MY 3D PRINT IN UAE?
At ARCH GRAPHIC, we offer competitive pricing for our 3D printing services. To get an estimate of your 3D print costs, simply upload your 3D file to our website and we will provide you with a quote based on the size and complexity of your model. Whether you are looking for high-quality prototypes or final products, we can help you get the best price for your 3D printing needs. So what are you waiting for? Visit ARCH GRAPHIC today and start ordering your custom 3D prints!
Many people are curious about the cost of 3D printing in the UAE. We used to say it depends because it does, but the 3D printing price is determined by factors such as the amount of 3D Printing Material used, the size and 3D shape of the 3D printing product, how difficult the shape is, the color, and so on.
What is the next step after uploading your 3D Printing Files?
We tell our clients, "It depends." Without the 3D model, even experienced ones find it difficult to provide an accurate quote for a 3D print. The 3D model provides us with critical information that will assist us in quoting a 3D print.
When you upload your 3D printing files to ARCH GRAPHIC, our team of experts will carefully review them to determine the appropriate print method and material. We offer a variety of 3D printing materials, including ABS plastic, PLA plastic, resin, and steel. Additionally.
The Volume of The 3D Model can affect the price!
The volume of your model doesn't just indicate how much it will cost to 3d print and upload it. It also allows you to estimate the time needed for 3D printing and the amount of material required, making it an important factor to consider when creating your 3D model. Whether you are new to ARCH GRAPHIC's 3D printing services or have been uploading 3D files for years, it is essential to understand the impact of the volume of your model on pricing and delivery times.
3D Mesh Complexity vs 3D Printing Price!
Some 3D models are 3D print-ready, while others are simply insane. 3D printing services necessitate planning and preparation. Automation is not always the best solution for simple products, but it may be the best solution for intricate components and architectural models. Even with the most sophisticated algorithm, you still need some human guidance, and this is where ARCH GRAPHIC can help. Our advanced 3D printing services are designed to support businesses of all sizes and industries, providing you with a reliable and affordable way to create high-quality 3D prints
3D Printing Material Type vs Price!
When choosing Materials for 3D printing, the cost is important. There are numerous options, so we'll concentrate on the most popular, like FDM 3D Printers as well as resin, which offer a wide range of materials and price points. For those looking to print high-quality 3D models at an affordable cost, FDM printers are a great option. These printers use thermoplastics like PLA or ABS filament, which are relatively inexpensive compared to other 3D printing materials like resin. However, unlike resin, these materials are not as durable and may warp or crack over time.
How long
Hoes it takes to 3D Print?

Depending on how much 3D Printing filament is used, printing the small flatted model can take 10-20 minutes, and 3D Printing large objects can take hours. Many of the orders set their print time to print overnight, and 3D printing time is affected by the following settings.
First, the resolution of the 3D print will affect the printing time. Lower resolutions require less filament and take less time, whereas high-resolution prints use more filament and therefore take longer to print.
Additionally, the complexity of your model can also impact printing times. More intricate models with lots of small details will take longer to 3D print than simple, uniform objects.
Quality Vs Price!
Adjust the layer height between 50 and 200 microns. Thinner layers take longer but produce higher-quality, smoother prints, or they cost more, while infill % vs price refers to the way that objects can be 'honeycombed' instead of being solid. This both speeds up the printing process and saves filament, making ARCH GRAPHIC 3D Printing in UAE a great choice for anyone looking for high-quality prints at an affordable price. Whether you are uploading 3D files or taking advantage of their 3D print service.
Infill % vs Price!
Instead of solid objects being 3D printed, they can be 'honeycombed.' This both speeds up the printing and saves filament, making ARCH GRAPHIC 3D Printing in UAE a great choice for anyone looking for high-quality prints at an affordable price. Whether you are using their online 3D printing service or uploading your own files, ARCH GRAPHIC offers the best quality and value when it comes to 3D printing in the UAE. So why wait? Visit ARCH GRAPHIC online today and start printing your 3D designs!
How The 3D Model Footprint can Change the 3D Printing Cost!
The footprint of the 3D part influences the time it takes to 3D print. The greater the footprint, the greater the distance the print head must travel from its starting point to complete each layer, resulting in longer printing times and higher costs. To minimize these costs, many businesses choose to outsource their 3D printing needs to a service provider that can handle large-scale projects quickly and efficiently.
With the rise of ARCH GRAPHIC, a leading 3D print service in UAE, businesses have access to a wide range of 3D printing solutions that can help them achieve their design goals. Whether you need to upload 3D files for prototyping or print large-scale 3D models, ARCH GRAPHIC has the tools and expertise to get the job done quickly and cost-effectively. So if you're looking to take your business to the next level, consider turning to ARCH GRAPHIC for all your 3D printing needs.
Online 3D Printing Service in UAE